About Us
MEET OUR AMAZING TEAM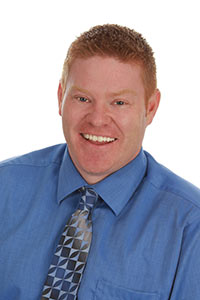 BRUCE GILKINSON
Mortgage Broker
(LIC #: M08009319)
Email Bruce
Meet Bruce: Bruce Gilkinson, AMP - . Bruce, founder of Gilkinson Financial in 2004, brings a depth of knowledge that provides his clients with a seamless and educated experience, whether it be in Mortgages, Investments, or Tax preparation. In August of 2004 Bruce earned the designation of Accredited Mortgage Professional (AMP). This designation demonstrates Bruce's commitment to providing the highest level of service to his clients. You will feel confident knowing that you are dealing with a professional who has received a high standard of education & training. Bruce acquired his Mutual Fund license in 2008 in order for him to assist his clients in navigating the tricky investment road that lies ahead. Specializing in RRSP's , RESP's and RDSP's, Bruce always has his client's best interest at heart.
Meet Tawnya,
Tawnya is the right hand woman to Bruce, and the girl who gets things done. She has an intense attention to detail and organizational skills that are so good, it puts Marie Kondo ( the supposed most organized person in the world, second to our Tawnya of course) to shame.
Tawnya is the woman who keeps our office in shape, from staff meetings and training, to overall operations, she is the girl behind the function of this office. Not only is she full of personality, Tawnya is a power house of knowledge. Before joining our team, Tawnya was a law clerk for over 25 YEARS. The majority of her career she was a Senior Real Estate Law Clerk, however, she also has experience in Family Law, Civil Litigation and Estate Law. From her talent to her brains, she is an inspiration to our staff and her ability to share her knowledge is even more impressive.
Not everyone can be a leader, but Tawnya is an absolute leader and despite working mostly behind the scenes, she is the go to for anything that needs to get done. Her dedication to her job and to our clients is a reflection of her love for her work.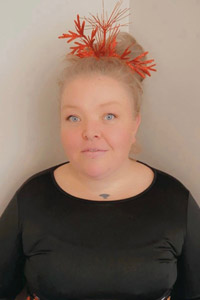 CATHAN LENNON
Office Administrator
Email Cathan
Meet Cat,
Cat is the face you see when you walk into our office. She is an outgoing ray of sunshine, and an absolute delight to speak with. Cat has exceptional customer service skills, and has our clients feeling like family when they come in.She has blessed our office for 2.5 years providing the most incredible reception experience, and giving all of her co-workers belly rolling laughs on a daily basis.Cat is a joy to work with, and we couldn't imagine the office without her.
She has sensational organizational skills, and her attention to detail helps keep all of our files in tip top shape. She is full of knowledge, and always happy to help in any way she can.
When you sit down and get to chat with Cat, you will find she loves a good horror film, Nightmare on Elm Street to be exact.( Luckily we are located on Main)!!!. Cat loves animals ( ironic right?) not so ironically, you will find, her favourite animal is in fact…… a turtle.
Cat loves to see the smiling faces that pass through our office, and she can't wait to meet you.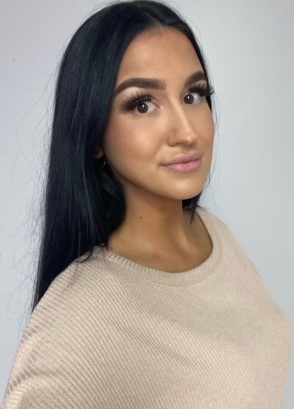 ALEXANDRA DEBRUSK
Office Administrator
Email Alexandra
Meet Alexandra
Alexandra is the other leading lady you see at the front of our office. She is a force to be reckoned with. From her outgoing personality to her humble nature, Alexandra has blessed our office with a breath of fresh air.
She has turned our office upside down, in the best of ways, with her attention to detail and ability to keep our work space in impeccable shape. Don't be alarmed when you hear her talk, she isn't mad…. She is just VERY loud. Her bubbly nature allows both her co- workers and our clients to feel like they are her best of friends, and we promise, you will want to get to know her.
Alexandra's caring nature is demonstrated every day with her patience and compassion for those in her life. Thanks to Alexandra, our office is in the best of shape and you are in the best of hands when you come into our office. She makes sure all your needs are met and addressed with the care you deserve.
Alexandra is excited to meet you, and help you on your financial journey.
Listowel Office
256 Main Street East
Listowel, ON N4W 2B7
Phone: 519-291-2259
Fax: 519-291-9969

Hanover Office
282 10th Street
Hanover, ON N4N 1P2
Phone: 519-364-7232
Fax: 519-364-7789